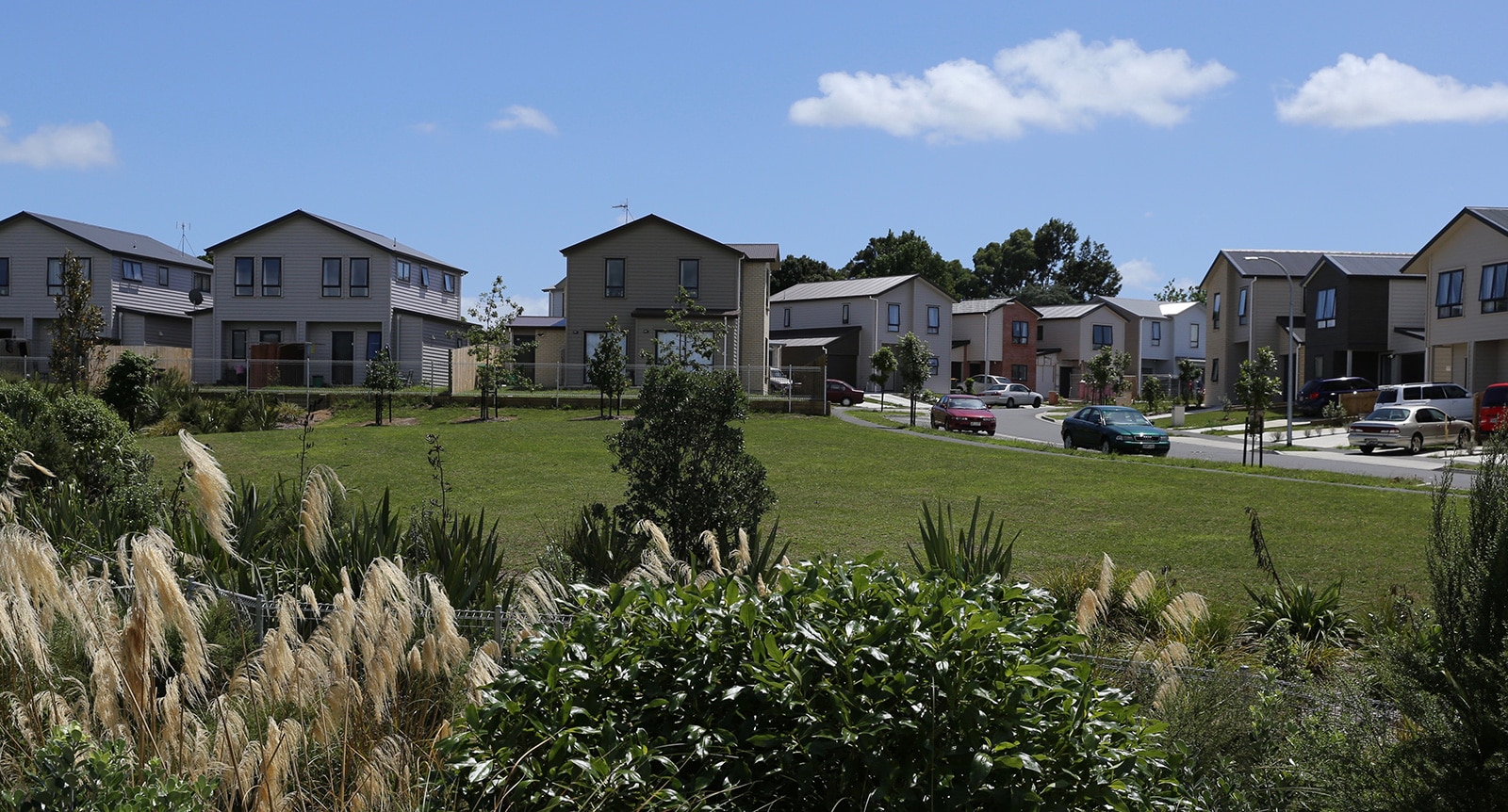 NZ Housing Foundation "Living Well"
A case study about the impact of a mixed tenure, affordable housing development in West Auckland on the quality of life of residents and the development of the "Living Well" monitoring toolkit designed to provide continuous feedback to developers/community housing providers and encourage stronger communities.
Research was commissioned a) to see what improvements to the quality of life of residents had been achieved at Glen Eden and b) to develop a set of monitoring and diagnostic tools that could be used in other Housing Foundation developments (e.g Waimahia shown in photo) or other Community Housing and mixed tenure developments, with the long term aim of improving the effectiveness of their development and housing assistance programmes.
The findings have been used by HF:
– to review the design of the finance packages offered to residents;
– to put further emphasis on community building in their developments;
– in discussions with Government who are exploring ways of achieving better social outcomes.
The research supports the case that improved housing and security of tenure can lead to improvements in health, education and general wellbeing.
Client:
NZ Housing Foundation